5,407 views
BaxxGallery is a webpage where I store different photos. Everything from my livingroom, holidays, gatherings etc.
This project is finished
This project is availablie in English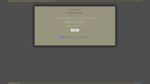 5,395 views
NorImg is a Norwegian uploading site for pictures.
Here you can upload pictures and share them with the rest of the world. This is a free service.
This project is finished
This projects language is in Norwegian ONLY